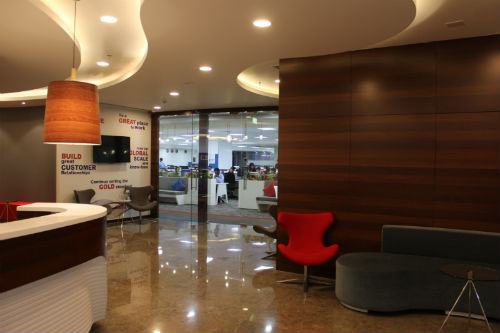 Who We Are
Travelex India was conceptualised and formed in 2002 with an initial headcount of 35 employees. At this time, the centre was largely an extension of the Travelex IT teams globally. In 2012, Travelex India expanded its operations, and the decision to ramp up the centre from 35 to 265 colleagues was taken for transitioning additional work. In 2013, HR Global Shared Services was also launched and this was soon followed by Finance and Compliance & Risk Global Shared Services, taking the headcount to 350.
Today, Travelex India is focused on delivering efficiencies across a shared services model. Comprising close to 600 employees, the centre provides business support to various Travelex entities worldwide in the fields of Information Technology, Human Resources, Finance, Compliance and Risk Management. 2016 onwards, Travelex India has been focused on driving improvements around efficiency, effectiveness and control, while delivering strategic value across Travelex Group.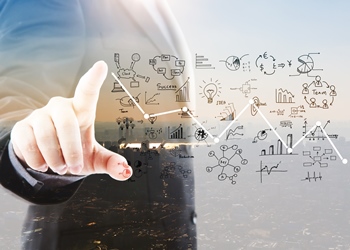 Global Operations
Global Operations is intended to be an integrated, innovative and efficient services capability for the business. This is being realised through a shared services model across Human Resources, Finance, Legal, Compliance & Risk and Process Engineering functions. We collaborate with diverse sets of teams across projects and geographies, with the sole purpose of better serving our customers. In a sense, we take pride in putting our internal and external customers at the heart of everything we do!
We provide back-office support services for all processes, sub processes, transactions, activities and all other work performed by Travelex group companies globally. This includes those process or sub processes that are related to
Financial accounting and reporting
Compliance and risk assessment
Human resource activities
Legal expertise and company secretarial services
Process excellence through re-engineering
Be it transactional or analytical, and whether it involves cost reduction and containment, reporting, systems implementation or procedural development, our aim is to ensure that we effectively partner with the business and contribute to its strategic priorities.
And more than just efficiency, we are about Operational Innovation, inventing and deploying new ways of working. Re-thinking how we can better operate in our industry, the teams work round-the-clock to ensure that every facet of the business is strengthened by bridging those gaps and embracing innovative approaches in addressing the issues at hand.
As of October 2018, Global Operations comprises of 260+ full time employees.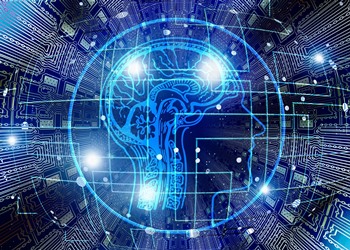 Information Technology
Our vision here in Global IT is to be the provider of IT Services and Products that Travelex would choose if they had the option to go elsewhere. By developing our people, our expertise and our brand we are here to guide the business in making the right choices, at the right cost and at the right time to enable Travelex to meet its goals. In our pursuit of excellence, we encourage ownership and accountability to get the job done, thereby instilling a sense of pride with the contribution each person has made.
Technology is a driving force behind much of the business transformation currently underway at Travelex. These are exciting times as we work on balancing existing and future needs – for employees, customers and our partners. Key words in Travelex are innovation, automation and digitisation – they drive our focus and behaviour. As opportunities are considered, new products developed, new markets explored and new clients knock on our door, it's vital that we how we can do things smarter and more efficiently. We always want to hear about better ways of doing things.
We are advocates of SAFe (Scaled Agile Framework) which is supporting our Scrum and DevOps Model. This is helping us change the way we develop software and add value. It also champions new ways of thinking and working and supports our sharp focus to deliver value and continuous improvement. The need to work with agility is recognised and appreciated by our business partners and enables us to deliver incremental functionality and robust solutions.
Our business colleagues look to us to deliver prompt, reliable service – around the globe and around the clock.
Our cloud first strategy is transforming our legacy environment over the coming months and years. Cloud Engineers will be vital to support this growing part of our business. This transformation to cloud will ensure standardised systems that improve our operational efficiency and reduce risk. In so doing, we are aligning ourselves to industry best practices. It is a huge transition that is complex, challenging and revolutionary for Travelex.
In terms of our Global Technology Team, our largest presence is based in Travelex India with the full range of expertise present -
Technology Solutions, Scrum Masters, Project and Portfolio Management, Developers and Testers, Engineers, DevOps Teams, Application Support, Service Desk colleagues, Infrastructure and End User Computing Specialists – all roles are found within our team on site.
Great team collaboration is needed whilst being mindful of the customer and employee experience and the importance of delivering a quality result, tracking the time to market and the value of consultation with the business and keeping them informed. Our days, customers, locations, products and systems all bring diversity and challenge to our roles, giving us the chance to demonstrate what each one of us does best.